Just because you've decided to lower your carbs doesn't mean you have to sacrifice taste this Easter. Surprise your family members with some flavorful low carb side dishes. I bet they wouldn't even know they are eating low carb!

1. Low Carb Cauliflower Chicken Casserole via Drop The Sugar
Nothing reminds me more about Easter than a side dish of casserole to go with my meal.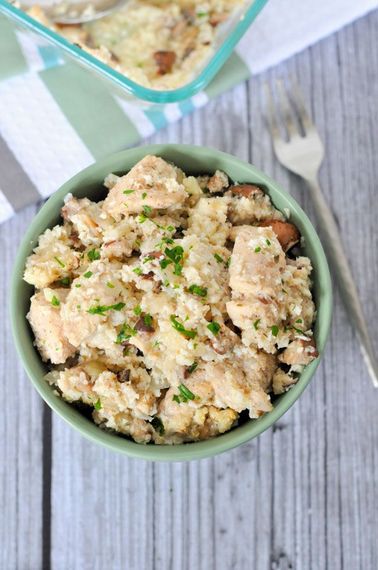 2. Cauliflower Au Gratin via Low Carb Yum
Make any meal special with this cheesy cauliflower au gratin with bacon.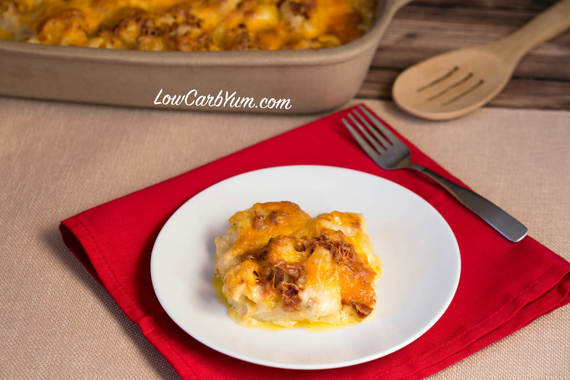 3. Grilled Cheesy Bacon Hassleback Zucchini via Sugar Free Mom
Grill or bake in the oven, 3 simple ingredients for an easy side for Easter!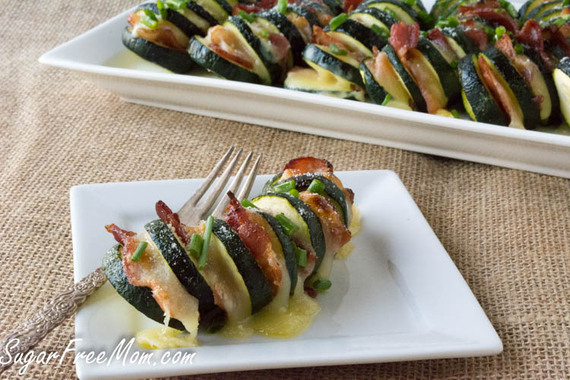 4. Broccoli Stem Noodles with Sesame Ginger Dressing via All Day I Dream About Food
Fresh low carb noodles made out of broccoli stalks! Paired with an Asian-inspired sesame-ginger dressing, it makes a wonderful healthy salad.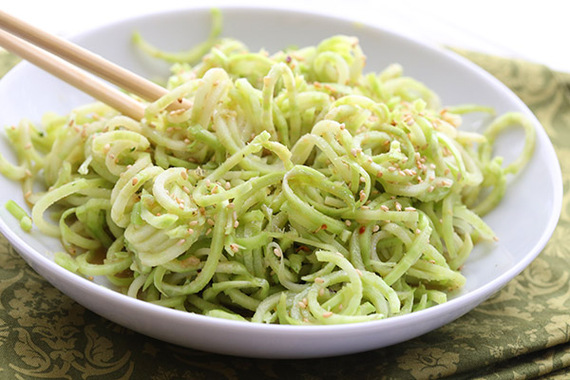 5. Duchess Cauliflowers via Low Carb So Simple
These low-carb duchess cauliflowers are cousins of the classic duchess potatoes. Full of flavor and healthy ingredients, these morsels are also great for the finest dinner.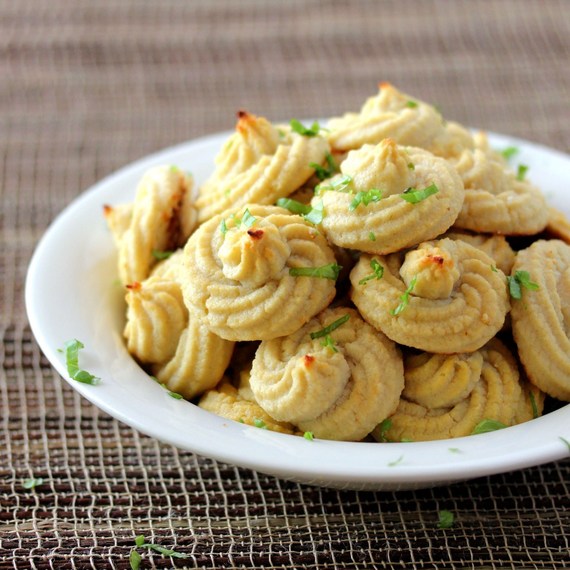 6. Supreme Green Bean Casserole via Low Carb Maven
This Supreme Green Bean Casserole is everything the other one wishes it was: rich, creamy, flavorful and made from wholesome ingredients – OH! And, it's low carb and gluten-free!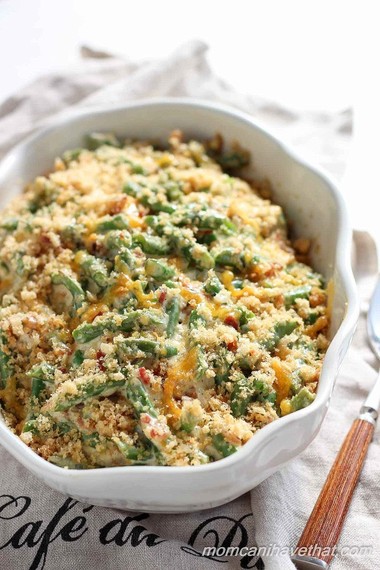 7. Steakhouse Style Creamed Spinach via ItsYummy
This is a rich, creamy, low carb side dish that's just like the kind you'd find at an expensive steak house.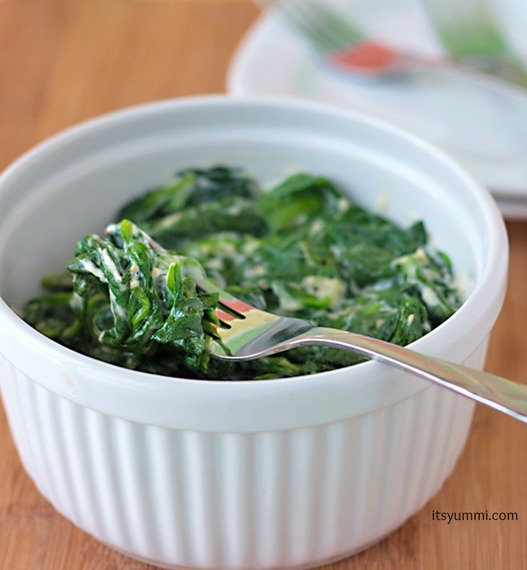 8. Hot Ham and Cheese Rolls with Dijon Butter Glaze via Peace Love and Low Carb
The Dijon butter glaze on these low carb and gluten free roll-ups really makes this dish stand out. So much flavor packed into a delicious little roll.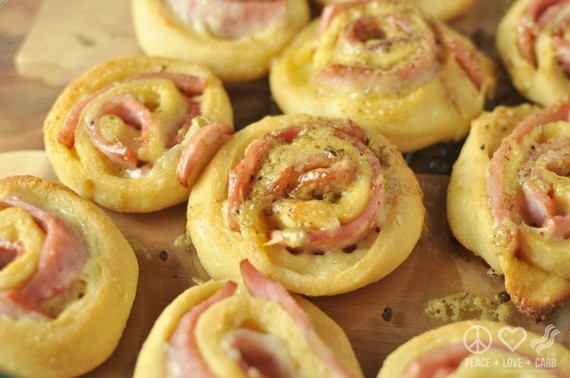 9. Sesame Keto Buns via The Nourished Caveman
Do you miss bread with your food? These rolls are so fluffy and crunchy, they will make your mouth water…try them with butter!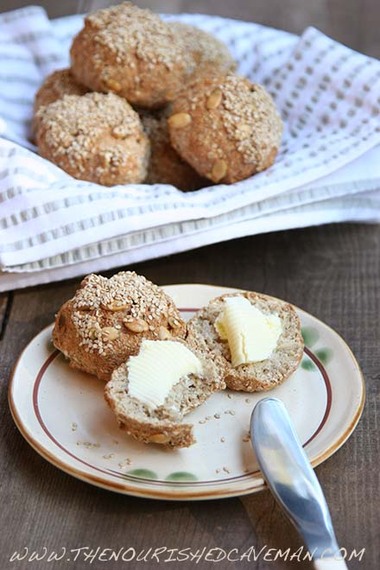 10. Buttery Bacon Brussels Sprouts via Ditch The Carbs
Hate Brussel's Sprouts? This recipe might just be the one to convert the haters out there. Anything with butter and bacon in the title can't be wrong.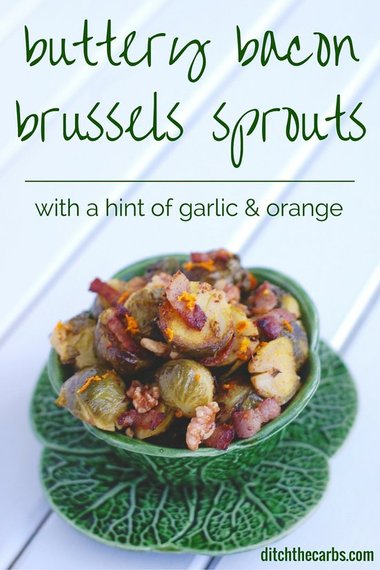 11. Low Carb & Gluten Free Blueberry Muffins via Drop The Sugar
Where I come from, muffins and buttered breads are part of my Easter side dish! You'll love these blueberry muffins served warm before your main course.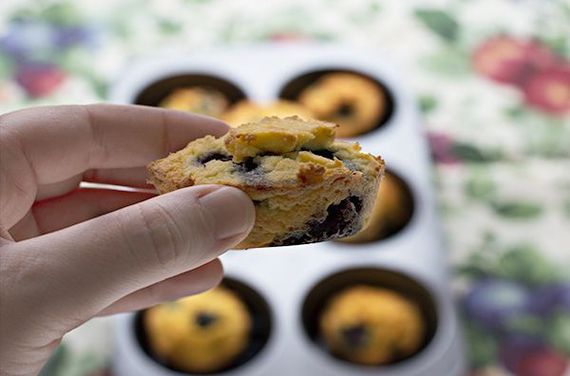 12. Garlic Cauliflower Celery Root Mash via Low Carb Yum
Adding celery root gives mashed cauliflower a consistency closer to potatoes. Roasted garlic steps up the flavor.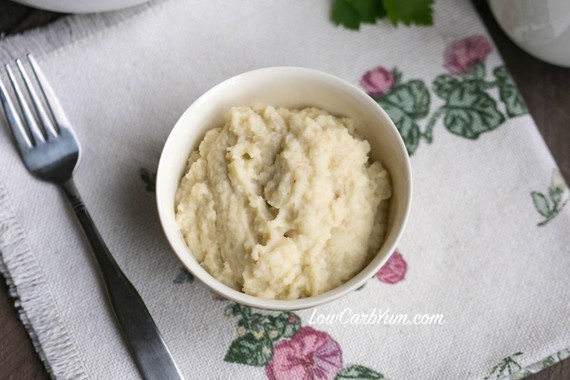 13. Low Carb Antipasto Cauliflower Rice via Sugar Free Mom
All the Italian flavors of antipasto in this easy cauliflower salad! My Italian family had no idea it was cauliflower "rice" salad!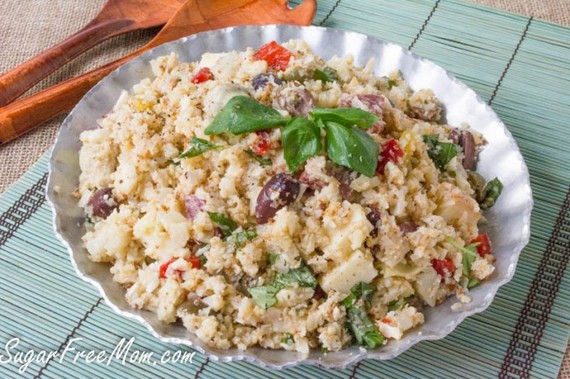 14. Low Carb Cucumber Salad via ItsYummy
Crisp cucumbers and thinly sliced onions are the base of this favorite classic deli salad. No more worrying about what sugar might be hidden inside when you make it yourself, though!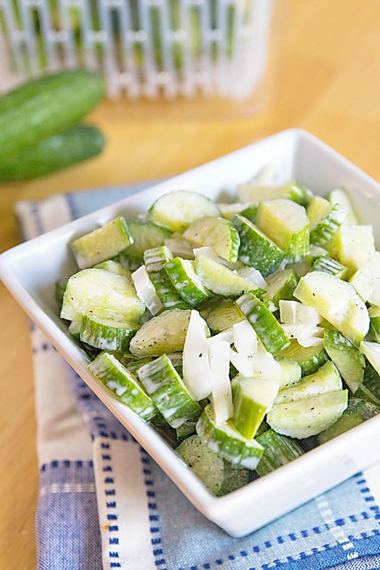 15. Parmesan Roasted Cherry Tomatoes via Low Carb Maven
Perfect, sweet, cheery tomatoes burst with tomatoey goodness when they are topped with garlic, parsley, and Parmesan cheese then roasted in the oven.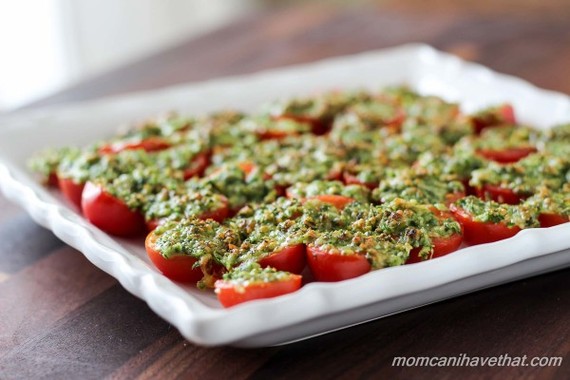 16. Lemony Mascarpone Cauliflower Mac 'N Cheese via All Day I Dream About Food
Creamy mascarpone takes the sauce for low carb cauliflower mac and cheese to a whole new level! Pair with some lemon and roasted asparagus and you have the perfect springtime dish.

17. Eggs Benedict Casserole via Peace Love and Low Carb
This Eggs Benedict Casserole gives you all the amazing flavor of a regular eggs benedict without feeling like you are missing out on the muffins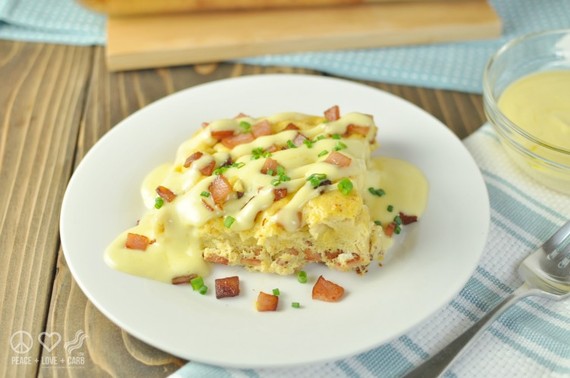 18. Easy Mashed Cauliflower via Ditch The Carbs
Have you tried mashed cauliflower but it went all soggy? See the top tips to never have that happened again.

19. Chicken "Wild Rice" Soup via Maria Mind Body Health
This tasty soup recipe uses "chicken cracklings" in place of carby wild rice. Yum!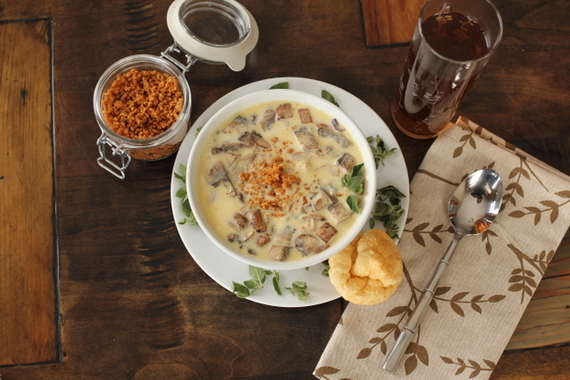 20. Baked Eggplant Parmesan Boats with Sausage via Skinny Taste
A delicious twist on eggplant parmesan using eggplant "boats" that are hollowed out and stuffed with sweet Italian chicken sausage, tomato sauce, and then topped with melted mozzarella.